a giveawayMy 17 year old son got his license today. But I was an ASS. We get to the road test site and we are 3rd in line so I get out my wallet to have my license ready to hand to the instructor. I panicked because my license is not in my wallet. My son has a potty mouth, says don't f*** with me mom, I need to take this test. So tears spring to my eyes because he failed his first road test and he really wants his license. i told him I wasn't kidding and I have no idea where my license is. So he calls my husband, get your butt here quick, mom doesn't have her license. Scott calls and says he is now 5 minutes away and the instructor walks up to the car and I tell him we have a small problem and explain. He says he will take the kid behind us in line and then take Dylan when Scott gets there. Scott gets there on time and I take off in his truck. They called me and said Dylan passed. Well I have a nice little sports car that I never owned when I was younger and Justin wasn't allowed to drive it without me for the first few months of his license. He bought a car so he had one. Dylan doesn't have one and wants to take mine, I had a really HARD time letting him take my car to work. But he was home a little after 7 and just left again at 10pm to go pick up a friend to spend the night. I needed to color my hair but now I need 2 boxes for the grey LOL. Anyways more on what I did today.
I listened to 2 more discs on Break No Bones by Kathy Reichs.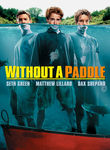 Tonight's Netflix movie was Without a Paddle which I had seen a little bit of before but not the whole thing. I enjoyed it very much.
I put in another 300 stitches on HAED Aurora's Garden I had to start putting in a grid. I had an air soluble marker for fabric but the mark would fade away before I finished the 10x10 square so this should be easier. I am done stitching this til next month.
I am on Facebook and am addicted to playing Fairyland, Farmville and Farm Town. Don't know how much time I will get to play after this weekend since I go back to work on Monday.
Jan
is having a giveaway on her blog in celebration of her first grandchild. Go check it out.