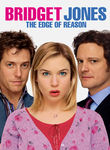 Bridget Jones The Edge of Reason was the movie tonight. it was ok.
I read keeping Faith by Jodi Picoult, for about 1 1/2 hours today. I started it back in March and really want to finish it.
I finished listening to The House by Danielle Steel and I really enjoyed it.
I stitched a few hours on TW The Storyteller. I am hoping to finish this top border next monday .
Well things worked out at work. The manager got his paperwork from my doctor. I go back to work on the 27th.
I had Justin take down my curtains, in the living room and family room, so I could wash them. Then I had Scott hang them up. But I was naughty and reached a couple of times while he was hanging the curtain rod and my tummy hurts a little bit so resting the rest of today and for tomorrow.
Tues, wedn, & Thur I will be stitching on Little Old Me designs Night Before Christmas. Hoping to get quite a bit done on it.